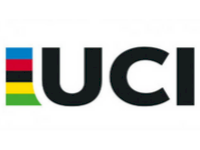 Responsable Protocole et Relations Publiques
Verbände & Großereignisse
Concurrentiel
12 / 02
La Présidence et la Direction Générale de l'UCI est à la recherche d'un Responsable Protocole et Relations Publiques (H/F).
Full description
Founded on 14th April 1900 in Paris, the Union Cycliste Internationale (UCI) is the world governing body for cycling. Its mission is to develop and supervise cycling in all its forms and for everybody, as a competitive sport, as a healthy recreational activity and as a means of transport and having fun. Additionally, the UCI promotes a number of its own events, including the UCI Road World Championships, an iconic annual event, and a wide range of other UCI World Championships and World Cups across the various disciplines. It is based in Aigle, Switzerland, at the UCI World Cycling Centre.

Mission

Reporting to the UCI Presidency and General Management, you will support the President and the Director General in all protocol and Public Relations operations in conjunction with the President's and Director General's office. You will be responsible for leading, coordinating and ensuring the responsibility for activities that contribute to the production of protocol events and for all UCI Public Relations operations. You will define the resources and procedures for implementing events organised by the UCI and manage the PR activities for all the Presidency's stakeholders in the hospitality fields (Federations, direct hospitality clients, partners, local authorities and the media) of events organised by the UCI (sport venues and event operations).

Keys responsibilities
Manage, produce and/or participate in the conception of protocol events
Respect and ensure respect for the defined protocol event strategy
Provide guidance to the General Management and the Presidency
Define and prioritise the resources (human, technical and financial) required for activities and propose shared procedures for planning, monitoring of activities and improving internal procedures
Manage and supervise the implementation of hospitality services for the General Direction and the Presidency
Manage and supervise all stages, from conception, invitations, suppliers and the final guest experience
Manage the entire process of implementation (reporting, meetings, dashboard, file management, gifts, internal and external providers...)
Ensure successful delivery of services and ensure operational management of public relations or protocol actions.
Core requirements
Higher education
At least 5 years' experience in a similar position
Strong interpersonal and diplomatic skills
Proactive, organised and good sense of anticipation.
Bilingual English and French
Enthusiastic, honest, strong team player, and at ease in a multi-cultural environment
Excellent presentation
Proficiency in Word, Excel, PowerPoint and Outlook
Available to travel, work weekends and irregular hours
Start date : immediately or to be agreed

Join us and you will have every opportunity to use your skills, to be involved in current sporting activities and to
contribute to the success of a modern and dynamic organisation.