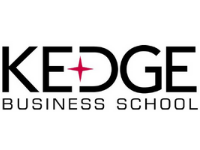 MSc Sport - International Sport & Event Management
Sportartikel
Vollzeit
Concurrentiel
2 Jahre
30 / 06
Créé il y a 20 ans, le programme International Sport & Event Management est largement reconnu par les professionnels de l'industrie du sport comme une référence de premier plan dans leur domaine, tant au niveau national qu'international.
Full description
Created 20 years ago, the International Sport & Event Management programme is widely recognised by sport industry professionals as a leading reference in their field, both nationally and internationally.
The strength of the programme lies in its ability to train managers in line with the requirements of this highly specific and demanding market, owing to its unique expertise at the crossroads of event marketing and sport law.
Why choose this programme?
DUAL ACADEMIC AND PROFESSIONAL EXPERTISE
Teachers-researchers who are experts in the professional sport industry
Recognised industry professionals enabling students to acquire differentiating and sought-after knowledge and skills on the job market.
FOCUS ON EXPERIENTIAL LEARNING
Workshop and professional conferences recognised in the sport business industry
Access to and support from the stakeholder network (ATP, WTA, UEFA, Sportfive, Vinci Stadium, OM, Oreca, RCT, MHR, CNM, NBA, Uhlsport, Generali, BNP Paribas, PSG, Sporsora…).
PERSONALISED COACHING
Professional sport is a highly relational environment and requires support and coaching from industry insiders. That is why all our students benefit from personalised coaching with senior executives from the Sport Carrière company, who help them fine-tune their professional project and build their personal network.

CSR-DRIVEN
The curriculum covers cause-related marketing and responsible events strategy
Themed courses and tours (e.g.: visit of the Allianz Riveria in Nice, the first French eco-stadium, Fondations sportives workshops).
SKILLS DEVELOPED
Designing, implementing and assessing innovative CSR approaches on behalf of key stakeholders such as licences owners, sponsors or institutions.
Marketing and selling brands involved in sport events (B2B, B2C)
Organising and coordinating sport events
CAREER OPPORTUNITIES
This high-level programme has trained more than 500 managers in 20 years, who now work for major companies and international sporting organisations holding senior positions such as:
Head of Partnership/Sponsorship, Business Manager, Brand Manager, Project Manager - Events, Guests Services Manager, Head of Sponsoring and Public Relations, Communication Manager, Head of Marketing/Merchandising/Ticketing, Head of Promotion for Sport Brands, Stadium Manager, Consultant in Sport Marketing, Hospitality Manager.
COMPANIES
Adidas, Allianz Riviera, AS Monaco, ASO, ATP World Tour, Fédération Française de Football, Fédération Française de Rugby, Fédération Française de Tennis, Fédération Française de Basket-Ball, Fédération Française de Hand-Ball, BNP Paribas, Generali, Groupe Oreca, Havas Sports Entertainment, Keneo, La Fourmi, Ligue Nationale de Rugby, Olympique de Marseille, Olympique Lyonnais, Nike, PSG, RedBull, Rugby Club Toulonnais, Skoda, Sportlab Group, UEFA, Lagardère Sport, Electronic Arts, NBA, Paris 2024, CNOSF, Peugeot, Puma
CURRICULUM
SEMESTER 1
Commercial business strategies in sport organisation
Commercial sponsorship and sport-related mass communication
Fan experience & stadium management
Sport career services
Communication plan and cultural marketing applied to the sport industry
Legal framework for sport competitions and their stakeholders
SEMESTER 2
Sportainment: business and digital management for & with fans
Brand management in sport organisations
Sport consulting
Corporate social responsibility, digital marketing and sales management
Economics and finance of professional teamsports
Contractual organisation of sport events
SEMESTER 3
Alumni Networking & Coaching
Professional Thesis or Business Game
A Six-Month Internship in France or Abroad
How to apply
Create an account on join.kedge.edu, choose your programme and answer motivational questions and finally dowload the required documents. International students may apply for a Merit Scolarship.
Contact us
Myriem Ziani : ms.msc@kedgebs.com