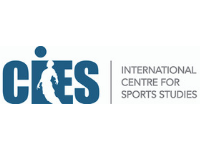 Master in Sports Law-duplicate
Rejoignez le Master en droit du sport du CIES.
Full description
It was first created in 2005 with the vision to allow students to complete and further traditional teaching in sports-related legal matters.
This sports law program is designed for students interested in an activity in a law firm specializing in sports law, a national or international organization linked to the world of sport or the organizing committee of a big event.
Students will gain advanced knowledge in all areas of sports which require legal knowledge. They are thus able to understand and solve the increasingly complex problems in the world of modern sports that require specialized training in the field.
The curriculum for this masters in sports law program focuses on:
Health law
Civil law
Economic law
Upon completion of the Masters in Sports Law, graduates are well-prepared to launch a successful career in the field of sport.