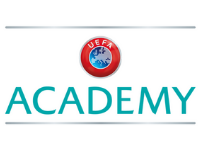 Executive Master in Sport Governance (MESGO)
The highly acclaimed programme for sports industry leaders who are looking to strengthen their strategic thinking in the evolving world of global sports governance and access a unique network of influential business experts.
Full description
Programme overview
MESGO is an exciting international master's programme that combines a multidisciplinary approach to learning with an in-depth analysis of the legal, political and economic hot topics in sport. It addresses the global issues faced by sports organisations today, such as the specificity of the sport, competitive balance, commercial rights, the prevention of match-fixing, anti-doping, social dialogue, social responsibility and good governance. Nice week-long sessions are offered, each in an international location and each providing a unique opportunity to learn from the elite leaders within the sports industry.
The nine-week long sessions all cover a specific area of sport governance and help the participants to better understand prepare for the key challenges mentioned above. The topic areas are the following:
• Context of international sport;
• Governance of sports organisations;
• Competition design & regulation;
• Legal framework;
• Strategic marketing;
• Sports events;
• Ethics;
• The North American model;
• The future of sport governance.
Each of the MESGO sessions are held at partner universities and at the headquarters of sports organisations and comprise of:
• Academic contributions;
• First-hand accounts from experienced practitioners working in the sport sector;
• Lectures providing perspectives from other industries;
• Discussions and debates;
• Case studies, practical exercises and role plays;
• Networking and social activities.
Takeaways
After completing MESGO, participants will be able to:
• Anticipate forthcoming key challenges;
• Exploit the dynamics and adopt a solution-driven attitude;
• Positively impact the development of sport governance.
Programme details
Who: Industry influencers working in sports organisations (not only football): associations, clubs, leagues, players' unions, public authorities, international institutions and partner organisations of sports bodies
When: Every second year. Sixth intake in Autumn 2020
How long: 18 months
Price: 17'900 EUR (scholarships available)
Number of participants: 25
Academic certification: Executive Master, 60 ECTS credits
Uniqueness of the programme
• Emphasis on the international dimension of sport;
• Multidisciplinary approach, in-depth analysis of legal, political and economic issues (e.g. competition law, litigation prevention, risk management, regulation and media policy);
• Focus on the current and future key challenges faced by sports organisations (specificity of sport, competitive balance, exploitation of commercial rights, social dialogue, match-fixing, doping, social responsibility, governance structure, etc.);
• Visits of major sports cities with lectures at the heart of sports organisations by their leaders and top managers.