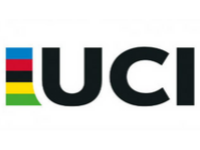 Communications and Media Relations Coordinator
Verbände & Großereignisse
Concurrentiel
6 / 10
L'UCI est à la recherche d'un(e) : Coordinateur(rice) Communication et Relations médias.
Full description
Founded on 14th April 1900 in Paris, the Union Cycliste Internationale (UCI) is the world governing body for cycling. Its mission is to develop and supervise cycling in all its forms and for everybody, as a competitive sport, as a healthy recreational activity and as a means of transport and having fun.

Additionally, the UCI promotes a number of its own events, including the UCI Road World Championships, an iconic annual event, and a wide range of other UCI World Championships and World Cups across the various disciplines. It is based in Aigle, Switzerland, at the UCI World Cycling Centre.

Mission

The Communications and Media Relations Coordinator is one of the key players involved in promoting and developing the image of the UCI. She/he is the first point of contact with the media. It is also part of the job to develop partnerships with influencers or medias, and secure opportunities for visibility.

Working across all communications areas means she/he is well equipped to promote and adapt key communications to the channels for which she/he is responsible. This ensures that messages are consistent and therefore relevant to all stakeholders. She/he is also responsible for ensuring that the UCI maintains a positive image in the media and for conveying key messages that reflect the UCI's general positions, in particular by making persuasive arguments in response to issues in the public arena, as and when necessary. She/he reports to the Head of Communications.

Keys duties and responsabilities
Working within the communications team, coordinate and implement all aspects of the communications strategy, internally and externally
Liaise with the relevant media, individuals and organisations and respond to their requests by phone or email and on site
Produce press releases, statements and comments and distribute them to the media as part of a strategic communications package
Update key messages (lines to take) in conjunction with the Head of Communications
Update and expand the media database
Analyse media coverage and produce a daily press review
Organise interviews with the President and General Management, prepare them for and provide support one public-speaking engagements and/or trips, if relevant
Liaise with staff in the relevant UCI Departments/Units and with anyone who may need to speak in public (dealing with the media, lines to take, media training and presentations)
Organise media events such as press conferences, round tables, seminars and other events, depending on the communications strategy adopted
Produce/edit publications, articles, messages and other texts produced internally
Contribute to updating publications aimed at different UCI stakeholders, including organisers' guides
Prepare for and ensure the smooth running of the UCI Road World Championships (accreditations, communications plan, press releases, press updates, media management in the media centre, public area and arrival area), in conjunction with the other Departments/Units concerned and the Organising Committee
Supervise the preparation and smooth running of the other UCI World Championships and provide support to the external service provider (press releases, media guide, accreditation and monitoring of media areas)
Management and oversight of the website and all digital channels
Produce digital content in conjunction with the digital team.

Core requirements
Higher education in journalism or a related area
Bilingual in English and French
Excellent understanding of international sport and a passion for cycling, more particularly for road cycling
At least five years' experience in a similar position at international level
Excellent communications, interpersonal and writing skills
Flexibility and willingness to learn
Excellent organisational and time management skills, including the ability to work on several tasks at the same time
Ability to handle pressure
Team spirit and good analytical and problem-solving abilities
Available to work irregular hours, weekends and public holidays; frequent travel required.
Start date : immediately or to be agreed

Join us and you will have every opportunity to use your skills, to be involved in current sporting activities and to contribute to the success of a modern and dynamic organisation.