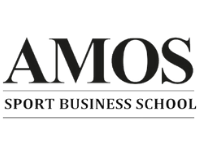 Academic Manager
Bildung & Wohltätigkeitsorganisationen
Vollzeit
35,000€ - 44,999€
14 / 07
You wish to work in an environment where collective intelligence, collaboration, and experimentation
are valued; where the work culture is characterised by respect, benevolence, the right to make mistakes and the freedom to think…
Are you authentic, autonomous, optimistic?
Do you believe in the power of lifelong learning?
If you think this role is for you, come and join us!
Full description
Amos Sport Business School
Amos is the first French Business School specialised in Sport Business; from an Undergraduate Bachelor to a Postgraduate Master of Business in Sport. AMOS has campuses in France and one international campus in London with strong university partnerships worldwide. AMOS trains managers, sales agents, and highly skilled entrepreneurs in all the areas of Sport Business. AMOS aims at being the reference and the interlocutor of the sporting movement and the sport industry.
The Academic Manager is the first point of contact for the campus director for all issues related to the pedagogy, course development, training, and management of relations with lecturers concerning the content of courses, the management of the schedules, respect of the curricula, implementation of action plans related to quality improvements.
The Academic Manager centralises information and ensures the implementation of procedures and processes concerning the pedagogical aspects. He/She also makes the link with the administrator to streamline the processes and the management of student files. The academic manager is responsible for the supervision of the students, ensuring his/her missions as a pedagogical coordinator.
His/her missions are as follows:
Managing the Pedagogical department
Organisation and planning of pedagogical activities
Controlling the training schedules
Centralising information on the implementation of the programmes and on the respect of the curricula
Centralising and feedback of pedagogical issues
Preparation of weekly coordination meetings, managing the reporting
Tracking of the decisions and of the actions plans
Establishment of procedures concerning the pedagogical coordination
Pedagogical supervision of students
Participating in the recruitment of students
Monitoring of students and lecturers
Managing the student schedules
Pedagogical coordination, collecting and releasing useful information to the participants.
Management and monitoring of lecturers
Recruitment, supervision, and monitoring
Tutoring of lecturers in the preparation and delivery of their classes
Tracking, formalising, controlling, analysing of student feedback
Controlling the content in relation to the curricula
Controlling and giving support to the teaching approaches implemented
Identification and reporting of lecturers' support needs
Controlling grades and feedback on assessments
Controlling invoices regarding hours completed
Preparation and coordination of work between lecturers
THE CANDIDATE
QUALITIES / PERSONALITY
- available, team worker and listens to others, very curious.
- autonomous, taking initiatives
- Organised
PROFILE, SKILLS, EXPERIENCE
- Level of training BA HONS - 3 years' experience in a similar job
- Excellent written and oral communication techniques
- Computer tools: Adobe software + office pack + video editing
- Bilingual French/English required