Manager - Future Olympic Hosts
Fédérations et événements
Temps Plein
Concurrentiel
13 / 02
Department: Games
Location: Lausanne, Switzerland
Contract Type: Open-ended
Activity Level: 100%
Entry Date: 01.03.2020
Deadline to apply: 28.01.2020
Full description
Mission
The Manager - Future Olympic Hosts will support the Future Olympic Hosts team in its internal and external communications, support the team in the preparation of PowerPoint presentations, reports and other materials related to Future Host Commissions and Interested Parties / Preferred Hosts and act as the Section's liaison with the Communications Department to assist with managing media enquiries related to the unit's work.
Main Responsibilities
Provide support to the Future Olympic Hosts unit for its communications-related operations.
Create / edit:

Reports related to the work of the unit, including but not limited to Interested Parties, Preferred Hosts, Future Host Commissions, Executive Board and IOC Session, as appropriate;
Speeches for the Future Host Commission Chairs / Members and IOC leadership;
Powerpoint presentations related to Interested Parties, Preferred Hosts, Future Host Commissions, IOC Executive Board, IOC Session and other institutional meetings, as appropriate;
General Correspondence.

Coordinate communication-related activitieswith other departments (in particular the IOC Communications Department) and external stakeholders:

Actively communicate the work around Future Hosts both internally and externally;
Assist with responding to individual requests for information from both inside and outside the organisation;
Assist with responding to media requests relating to future host elections, in close collaboration with the Communications Department, the Associate Director and Future Host Commission Chairs, as well as other IOC Departments as necessary;
Have regular contact with IOC communications staff (internet, social media, images, publications etc.) to:
Ensure future host election sections on Olympic.org are kept up-to-date and relevant;
Ensure integration of future host election content in IOC communication activities where relevant e.g. Olympic Review, Olympism in Action;
Produce regular updates / newsletter for the Future Host Commissions.

Monitoring and Research - in association with the Communications Department:

Liaise with the communications teams of the National Olympic Committees / Interested Parties / Preferred Hosts as appropriate;
Monitor media articles from countries of Interested Parties;
Assist and facilitate monitoring the Games popularity in potential markets;
Identify future markets in which Games can be promoted;
Liaise with the IOC Studies Centre.
Training and language and IT competences
Extensive editorial experience in English.
Proven graphic design and PPT skills.
Proactive approach to communications.
Proven experience in media engagement.
Ability to clearly and concisely present complex ideas and facts in order to inform, equip for decision-making and/or convince.
Excellent writing and comprehension skills.
Excellent time manager with the ability to work independently.
Languages: Fluent oral and written English. High level of French an advantage.
Excellent knowledge and command of Microsoft Office tools.
The International Olympic Committee is a not-for-profit independent organisation committed to building a better world through sport. By joining us, you become part of the Olympic Movement. You will have the opportunity to work in an international and flexible environment with people of more than 50 nationalities.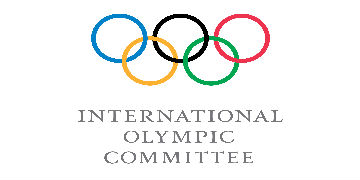 International Olympic Committee (IOC)