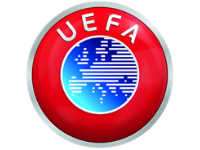 Graphic Designer
Fédérations et événements
Temps Plein
Concurrentiel
27 / 10
Execute design briefs, within the brand guidelines, to deliver final artworks as print-ready files for the signage projects of all UEFA national team and club competitions
Full description
Graphic Designer
Job information
Division / Unit: Operations / Event Operations
Contract type: Fixed Term
Start date: 06.01.2020
End date: 31.08.2021
Location: Nyon

Mission
The Graphic Designer executes design briefs, within the brand guidelines, to deliver final artworks as print-ready files for the signage projects of all UEFA national team and club competitions.
Key Responsibilities
Reporting to the Head of Signage, the Graphic Designer works closely with the Brand Production Designer to prepare and provide final artworks for the Signage team.
The role demands some degree of creativity and problem-solving within given brand guidelines: taking brand designs, club or partner logos, trademarks and slogans and integrating them in innovative ways into a wide range of visual elements.
Creating print-ready files for signage items using various printing techniques: digital print, screen print, sublimation print.
Potential to create and adapt graphic files for LED display boards.
Regular inventory management, artwork filing and database archiving.
Profile of successful candidate
Experience required:
- from 1 to 3 years experience in a signage/print company or agency
- from 1 to 3 years proven experience in the commercial sporting industry would be an advantage
Education:
- Bachelor's degree or equivalent
- Graphic design qualifications
Languages:
- English / Proficient
- French / Advanced
Additional requirements:
- Adobe Creative Suite / Proficient
- CAD (AutoCad) / Advanced
- MS PowerPoint / Advanced
- Proven ability to balance scale to maximise brand impact
- Acute colour awareness and understanding
- Fluency in design and artwork possibilities and terminology
- Excellent prioritising and time-management skills: ability to meet production deadlines