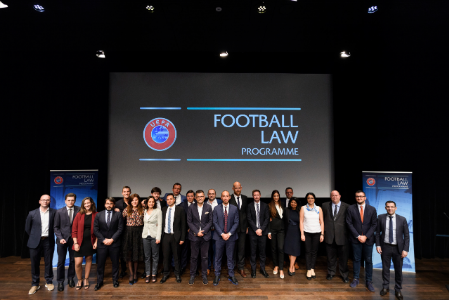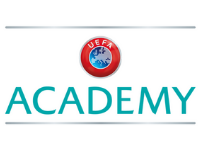 UEFA Football Law Programme (UEFA FLP)
A programme that brings together specialists dealing with legal issues within the industry who would like to deepen their understanding of football law and bring their knowledge up to date.
Full description
Programme overview
The UEFA FLP comprises four week-long sessions that address key issues of football law. Designed and run by UEFA in close collaboration with internationally renowned academic experts and practitioners, the programme is intended for legal specialists who need insight into the most recent developments in football law while broadening their understanding of the issues. To encourage the exchange of ideas and opinions, the UEFA FLP is open to a wide range of participants with different backgrounds and from a variety of organisations.
The UEFA FLP, lasts one year and is divided into four mandatory week-long sessions. Each session is dedicated to a specific topic of football law and is hosted by one of the programme partners. The topics are the following:
• Introduction to football law;
• FIFA transfer regulations;
• Other football rules and regulations;
• CAS: system, procedures and jurisprudence.
Takeaways
After completing the UEFA FLP, participants will have:
• A deeper knowledge of football law;
• A better understanding of the latest jurisprudence;
• Experience of presenting in front of CAS;
• A strong network of legal specialists in football.
Programme details
Who: Legal specialists or senior executives working on legal issues in national associations, football clubs, players' unions, leagues and law firms
When: Every second year. Third intake starts in Autumn 2019
How long: 12 months
Price: 7'900 EUR (covered by UEFA for representatives of national associations)
Number of participants: 24
Academic certification: Certificate of Advanced Studies (CAS), 10 ECTS credits