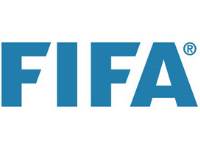 Senior Sponsorship Sales Manager
Fédérations et événements
Temps Plein
Concurrentiel
8 / 03
Focusing on the proactive pursuit of new sponsorship leads across the global sponsorship program of the FIFA World Cup 2022 and beyond
Full description
ON THE BALL?
To support our Commercial Division, FIFA is looking to recruit a motivated and ambitious person as a Senior Sponsorship Sales Manager, 100%
Your Duties
Focusing on the proactive pursuit of new sponsorship leads across the global sponsorship program of the FIFA World Cup 2022 and beyond
Working closely with Head of Sales and the wider sales team to deliver sponsorship and sales objectives
Identifying and pursuing leads in order to secure high value sponsorship deals for the FIFA World Cup and Other FIFA Events
Proactively sourcing potential sponsors, selecting and qualifying prospects, securing face to face meetings, building relationships and leading negotiations through to successful acquisition
Developing bespoke sponsorship proposals to suit the needs of individual companies
Coordinating agencies in relation to FIFA's commercial program
Working closely with Strategy and Intelligence department(s) to identify opportunities and build sales arguments
Establishing long-lasting relationships with key sponsor prospects in the medium to long-term
Acting as main point of contact for Local Organising Committees of selected Other FIFA Events for sales related matters and, where required, supporting or managing the sales process
Maintaining and further developing a high performance culture in the sponsorship team, and collaborating effectively with internal teams
Maintaining and developing knowledge of emerging sponsorship categories, industry trends and applicable industry research such as pricing and inventory in the sale sponsorship and media assets
Improving synergies across the team to include research and analysis of targeted opportunities
Developing strong external works, ensuring that FIFA's opportunities and ways of working are well known in the industry to help foster inbound leads

Our Requirements
University degree (MBA/BA) in Business Administration, Marketing, Sports Marketing or similar
Proven track record and experience (minimum five years) in international sales, sports event marketing and/or sponsorship management environment
Commercial sponsorship deals concluded
Fluency in English is a must, any other language an advantage
Attention to detail, reliable and responsible personality
Independent, structured and organised working style
Strong communication and presentation skills
Ability to handle confidential information
Good team player and relationship builder
Adept in creating client solutions
An appreciation of the international sports federation environment

You can expect a highly motivated and helpful team working in a dynamic multicultural environment. If you have the necessary qualifications and are keen to work for an international organisation, please click "apply here" and submit your application in English (motivation letter, CV, diplomas and reference letters).