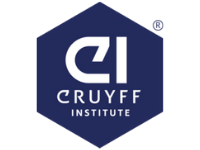 Official Master's Degree in Sport Management
The main objective of the Official Master's Degree in Sport Management is to guide you in your development as an integrated sport management professional and train you in the use of management tools to recognize business opportunities, establish strategies, anticipate changes, optimize resources and analyze information with sound judgment.
Full description
LEARNING MODEL
The Official Master's Degree in Sport Management puts you at the center of your education. You will enjoy learning based on a learning-by-doing methodology. We encourage collaborative work and transfer the content to specific situations in sport management (connective teaching methodologies and social constructivism). Our expert faculty staff will guide you in the learning process, providing high quality training with the flexibility of online study.
ADMISSION REQUIREMENTS
The requirements for admission are:
An official university degree or its international equivalent. * Degree qualification and academic certificates issued by institutions in countries outside the EU must be official documents issued by the competent authorities and legalized via diplomatic channels or, where necessary, via the Hague Apostille.
For the English language group, a level corresponding to B2 level of English in the Common European Framework of Reference for Languages (CEFR) is required. Similarly, for the Spanish group, a level of Spanish corresponding to the CEFR B2 level is required.
All candidates who cannot accredit an official university degree in Business Administration and Management, Economics, Marketing, Tourism or equivalents are required to take an entrance exam for the master's degree.
Depending on the results obtained in the entrance exam, the student may be required to take extra courses in order to access the Master's Degree.
* Depending on your degree you may be asked to take complementary courses as a prerequisite for admission (4 ECTS each one).
MODALITY
Online in English or Spanish
On campus, Full time in Spanish
The Official Master's Degree in Sport Management is for you, if:
You're an (ex) athlete looking for education and a degree in sport management to give your professional career a boost.
You're working in a business environment and want to specialize in the sports industry.
You wish to complete your education with a Master specializing in the administration and management of sports.
You're a working professional who wishes to focus on a career in the sports industry.
LEARNING OUTCOMES
Upon the completion of the program, you will be able to:
Understand and apply strategic, global and objective vision to the sport industry from a business perspective.
Create new market opportunities by applying an entrepreneurial spirit and a culture geared towards innovation in sport organizations.
Use the most innovative practices in sport marketing and be more effective in brand strategy and sponsorship execution.
Detect the key factors to lead professional teams and obtain the best results.
Interpret the financial statements of a sport organization and create financial strategies for new products and businesses.
Optimize the management of a sport facility and sport event.

BENEFITS
Learning 3.0: flexible schedules, different learning environments and technologies.
World-class faculty: interaction with expert faculty and industry professionals.
Collaborative tools, teamwork, communication and debate.
Sports-industry oriented: training that brings you closer to the business side of the sports industry.
Learning from experience: designed for professional improvement.
PROFESSIONAL OPPORTUNITIES
Sports Competition (professional sports teams and event organizers).
Governance (sports federations and associations).
Sports Facilities and Events (championship organizers, sports clubs).
Community Sports (foundations, government, municipalities).
Sports Consulting (private business initiatives).
Sports Journalism (media).
Marketing and Sponsorship (private and public companies).