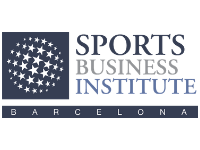 Football Marketing & Management Online Course
Eight-week online program focused on the business of football in the areas of sports marketing, sponsorship, athlete representation, event management and digital marketing.
The program has been designed to provide you with the practical knowledge, skills, mindset and network to achieve your professional goals within the football industry.
Full description
General Overview
The Football Marketing & Management - Online Course is designed for those looking to start or advance their professional career in the football/soccer industry in the areas of marketing, sponsorship, athlete representation, media and event management.
Course Content
The program divided into eight modules that are designed to equip and prepare professionals to develop a successful career path and enhance their opportunities to work in the football industry. The course is structured in the following manner:
Module 1 – Introduction to football marketing and the business of sport - satisfying the needs of today's international football consumers
Module 2 – Business development at top European football clubs – matchday revenues, retail merchandising and licensing
Module 3 – Successful football sponsorship partnerships – best practices between sponsors and rights holders
Module 4 – Athlete representation in football- the role of the agent/agency in the professional football industry
Module 5 – Individual athlete sponsorship in football - the winning relationship between a commercial brand and a football brand ambassador
Module 6 – Ambush marketing in football – protecting football properties and defending sponsors' brands
Module 7 – Strategic football event management – major international football competitions as vehicles for economic, social and cultural impact
Module 8 – Digisport & social media – new ways for football clubs and organizations to communicate with sport consumers and novel approaches to marketing activities.
Methodology
SBI has developed an integral learning system consisting of live weekly web conferences with industry professionals and like-minded peers, complemented with an interactive online platform designed to develop the skills through football-specific case studies, practical course work and a multicultural learning environment. Our approach to learning consists of the following structure:
1. Individual Preparation – reading of cases, articles and technical notes from the interactive online platform
2. Group Discussion – interactive discussions via email, forums and social networks with classmates
3. Weekly Web Conference session led by industry professional – sharing of professional experiences, best practices, lessons learned and conclusions drawn from each session
4. Implementation & evaluation – students are evaluated through hands-on assignments and interactive online tests
Career Paths
• Marketing, sales, ticketing, media, and other executive positions in sports clubs, associations, federations and governing bodies
• Marketing and sponsorship departments of multinational firms
• Sports communication agencies and media outlets
• Representation and event management agencies
• Administrations responsible for sporting event organization and management
• Football stadium and facilities management
Programme Includes:
• Live weekly sessions with an industry professional via web conference
• Access to online campus with football case studies, articles & interactive forums
• Pedagogical support via email with SBI´s faculty
• All students form part of SBI alumni that are notified of any vacancies and internships with our collaborating partners
• Academic certificate of completion