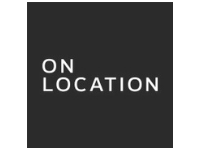 Directeur-ice des Finances - Olympiques & Paralympiques
Agences Fédérations et événements
Temps Plein
Concurrentiel
19 / 08
On Location est à la recherche d'un-e Directeur-ice Financier-e pour rejoindre ses équipes.
Full description
ESSENTIAL FUNCTIONS & RESPONSIBILITIES
Primary Responsibilities
• Act as the strategic and operational financial partner with the EVP of our Olympics business and respective Olympic games P+L owners.
• Work with the P+L and relevant go-to-market, event product and operations, and corporate / technology teams to build the core financial plan and performance management toolkit for the Olympics and relevant games P&Ls on a quarterly and annual basis, including the core channel / market / product revenue and gross profit plans.
• Develop & maintain the Olympics long-range plan financial models and scenario analysis.
• Develop / guide development of financial models that support go to market strategy, pricing strategy & new products, providing actionable recommendations and analysis to senior management.
• Lead strategic efforts around go-to-market analytics and dashboard reporting, including identification of key performance indicators that can guide revenue and total margin improvement.
• Partner with the broader OL finance + analytics leadership on (1) annual strategic planning, (2) re-forecasting, (3) improving the performance management toolkit, (4) leveraging the broader OL event analyst team on Olympics modeling and analysis.
• Identify, create, and drive process improvements and scale across business.
• Assist in scaling and automating processes for financial and operational reporting.
• Partner with the Olympics and broader OL accounting teams as needed on monthly reporting, cash forecasting, and forex strategy and planning.
• Build and develop a to-be-sized Olympics dedicated analyst team.
This job description is not designed to cover or contain a comprehensive listing of the employee's activities, duties, or responsibilities for this job. Duties, obligations, and activities may change at any time with or without notice.
QUALIFICATIONS
To perform this job successfully, the candidate must be able to perform each essential duty above at the highest levels. The requirements listed below are representative of the knowledge, skill, and/or ability required.
Required Education and/or Experience, Knowledge, Skills, and Abilities:
• Bachelor's Degree in Finance or a related field required.
• 12+ years of FP&A experience, ideally in a high growth sports, entertainment, or media.
• Experience managing finance organizations, staff, and strategic projects with organization-wide impact.
• Ability to understand complex business drivers, produce high-quality analytics and communicate results effectively.
• Exceptional communicator with ability to present concepts, recommendations and analyses to senior management in a clear, concise and actionable manner.
• Experience aligning and driving cross-functional groups.
• Superior problem solving and project management skills, with the ability to proactively manage numerous projects with competing timelines.
• Proven track record of advanced analytical skills; must be able to define and execute key analyses with minimal supervision.
• Comfortable with ambiguity and demonstrated ability to work independently in a fast-paced and rapidly changing environment.
• Experience creating and implementing strategic process improvement and business transformation initiatives.
• Advanced Microsoft Excel and PowerPoint skills.
• Highest standards of accuracy and precision; highly organized.
Preferred Education and/or Experience, Knowledge, Skills, and Abilities:
• MBA in Finance or a related field preferred.
CORE VALUES
As the leading experiences company in the world, we strive to be the most innovative and passionate — the best of the best. We uphold these values in our quest for excellence:
• Exceed all service expectations with our customers, our partners, and each other.
• Create value by enriching people's lives.
• Do the right thing and bring others along with us — always.
• Propel the power of diversity, in thought, team and experience.
• Partner to generate win-win solutions.
• Ignite and empower our team's entrepreneurial spirit.
• Exude respect and gratitude — treat others as you would want to be treated.
COMPENSATION
Competitive salary, commensurate with experience.
On Location is an Equal Opportunity employer. All qualified applicants will receive consideration for employment without regard to race, color, religion, sex, age, national origin, disability, or genetic information.