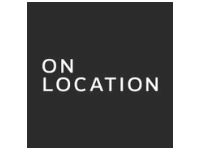 Directeur-ice Agent de Ventes - Olympiques & Paralympiques
Agences Fédérations et événements
Temps Plein
Concurrentiel
19 / 08
On Location est à la recherche d'un-e Directeur-ice Agent de Ventes - Olympiques & Paralympiques
Ce poste nécessite un leader des ventes bilingue dynamique, compétitif et travailleur avec une expérience réussie dans l'industrie du sport et/ou au sein d'événements multinationaux à grande échelle.
Full description
THE ROLE
This position requires a dynamic, competitive, hard-working multi-lingual sales leader with a successful track record in professional sports and/or large scale multi-national events. This position represents one of the key functions responsible for helping the organization meet its financial goals through managing and working closely with designated sales agent partners around the world including APAC, Middle East, and Africa territories.
ESSENTIAL FUNCTIONS & RESPONSIBILTIES
Primary Responsibilities
• Establish and manage the On Location sales agent network to launch and execute a successful Paris 2024 Olympics global sales efforts.
• Responsible for selling ticket/hospitality packages for Paris 2024 across the sales agent network.
• Build and manage effective business relationships with global agents representing our offerings.
• Collaborate effectively with United States constituents and other stakeholders.
• Provide sales materials, detailed product brochures with accurate pricing and necessary assets to assist their efforts. Work with agents by phone, video conferencing and/or face to face meetings.
• The candidate will be required create measurable goals and track sales for all reporting.
• Individual must work effectively within the Endeavor Network.
Travel
Must be adaptable with work and travel schedule and be available to travel for work which may include extended work hours during nights, weekends, and holidays. International travel may be required throughout the year, including extended periods of remote work within local offices within host cities. This position may require up to 30% travel.
This job description is not designed to cover or contain a comprehensive listing of the employee's activities, duties, or responsibilities for this job. Duties, obligations, and additional activities may change at any time with or without notice.
QUALIFICATIONS
To perform this job successfully, the candidate must be able to perform each essential duty above at the highest levels. The requirements listed below are representative of the knowledge, skill, and/or ability required.
Required Education and/or Experience, Knowledge, Skills, and Abilities:
• Bachelor's Degree (Diplôme Universitaire)
• 10 years+ Sales and Management Experience in sports or hospitality.
• Fluency in French and English Required. Proficiency in Italian preferred but not mandatory.
Preferred Education and/or Experience, Knowledge, Skills, and Abilities:
• Strong Communication, Presentation and Written Skills.
• Established sales agent knowledge and relationships with key partners.
• Sales Force CRM expertise, Asana and Excel.
CORE VALUES
As the leading experiences company in the world, we strive to be the most innovative and passionate — the best of the best. We uphold these values in our quest for excellence:
• Exceed all service expectations with our customers, our partners, and each other.
• Create value by enriching people's lives.
• Do the right thing and bring others along with us — always.
• Propel the power of diversity, in thought, team and experience.
• Partner to generate win-win solutions.
• Ignite and empower our team's entrepreneurial spirit.
• Exude respect and gratitude — treat others as you would want to be treated.
COMPENSATION
Competitive salary, commensurate with experience.
On Location is an Equal Opportunity employer. All qualified applicants will receive consideration for employment without regard to race, color, religion, sex, age, national origin, disability, or genetic information.