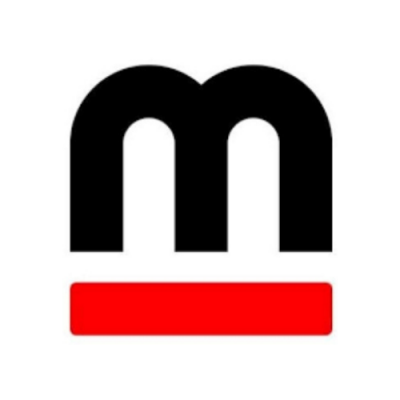 Directeur Commercial France
Data & Technologie Media & Diffuseurs
Paris & Work From Home
,
France
12 / 11
Le sport automobile est l'un des sports les plus populaires au monde, avec plus d'un milliard de fans générant plus de 6 milliards de dollars de revenus mondiaux. De la Formule 1 au MotoGP, de la Formule E à la NASCAR en passant par les 24 Heures du Mans, l'automobile attire des femmes et des hommes du monde entier qui s'intéressent à son mélange unique d'excitation, de stratégie et de technologie. C'est le genre de choses dont rêvent les enfants ! Et avec Motorsport Network étant l'entreprise médiatique leader sur le marché des sports automobiles avec 56 millions d'audience mensuelle mondiale, c'est votre chance d'être au centre à la fois de l'industrie du sport automobile et de ses fans.
Full description
Job Profile

This role offers the successful candidate a great opportunity to grow Motorsport Network's presence across France through selling its wide portfolio of exciting Products and services to the B2B and, ultimately, B2C Markets. A passionate Sales Professional with an equal passion for Motorsport would be our ideal Candidate, alongside self-drive and an ability to adapt to changing requirements. Come and join the growing MSN Sales Team and be part of an exciting future in a dynamic and truly exhilarating industry.

Sales Responsibilities
Commercialization of online advertising on MSN digital media, including motorsport.com, motorsport.tv, autosport.com, motor1.com and Insideevs.com.
Commercialization of sponsorships and branded partnerships across MSN digital media.
Identify new brand partners, sponsors and advertising clients.
Coordination of MSN's commercial partner portfolio.
Day-by-day point-of-contact to selected commercial partners (key accounts) with regard to the delivery, fulfillment reporting, implementation and execution of contractual rights and services.
Provision of excellent account management towards commercial partners.
Keeping sales tracking system and reporting tools up to date.
Identify, track and measure KPIs through agreed data management.
Provision of comprehensive feedback and reporting documents.
Contribute to the develop new marketing concepts, partner packages, business presentations and commercial proposals, tailored to individual needs.

Requirements
University degree in marketing, business administration or similar
At least six years sales experience, preferably in the sport, media, digital and sponsorship environments
Excellent understanding of digital media and related advertising models
Strong network of clients, preferably also within media agency environment
Proven track record in achieving set targets
High level of commercial acumen
Self-motivated with excellent communication and presentation skills
Ready to travel – across France and occasional international travel
Languages: French, ideally English fluent
Strong self-starter and resilience