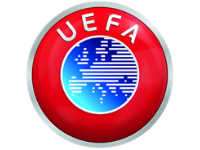 Data Product Owner
Fédérations et événements
Temps Plein
Concurrentiel
15 / 10
We are UEFA. The governing body of European football, passionate about growing the beautiful game.
The goal of the Data Product Owner (DPO) is twofold: ensure the day-to-day delivery and provide data expertise for the CRM Product Owner, and translate business issues into data specifications.
Full description
Key Responsibilities
Acting as ICT lead for the Marketing Unit in all data-related conversations with internal and external stakeholders
Working directly with the Business Solution Manager to provide expertise and support in defining new business demands for high-level, detailed requirements
Working closely with key stakeholders (CRM, GDPR, Architecture, Web&App, etc.) to turn needs and requirements into users' stories and maintain the product backlog
Developing detailed user stories with functional requirements, technical requirements, use cases and acceptance criteria
Defining and implementing the strategy to combine raw information from different CRM platform sources and create consistent readable formats
Coordinating the development of architectures to extract and transform data
Conducting complex data analysis and reporting on results
Identifying opportunities for data acquisition
Work closely on several projects with data scientists and architects
Understanding marketing needs when defining system specifications
Ensuring the account deletion process is functioning properly and that deletions are propagated according to GDPR rules
Helping to solve technical problems
Managing one or more data engineer resources to achieve business goals defined in the product log
Defining KPIs and using analytical and monitoring tools to ensure the data from the CRM stack is flowing properly
Helping the delivery team to clarify acceptance criteria
Assessing technical impacts and implementation risks
Proposing alternatives and influencing decisions on business solutions
Accountability
Ensuring data quality and synchronisation with the CRM stack delivery meets UEFA standards;
Acting as a subject-matter expert/reference person, and overseeing the transformation of business processes in line with new product development;
Defining functional and technical requirements.
Profile of successful candidate
Experience required:
From 1 to 3 years' experience as a product owner or certificate in product management, leading product teams in agile development for a leading organisation, preferably in the sports industry
From 4 to 6 years' experience working in complex data-driven environments, handling large amounts of information
Education:
Bachelor's degree in information technology or an equivalent qualification
Languages:
Additional requirements:
Familiarity with agile methodologies, preferably in-depth knowledge
Technical background with knowledge of APIs, DevOps, software development, latest mobile/web/cloud technologies
Experience working in a multi-cultural environment
Open-minded, positive attitude
Previous experience collaborating and working using various communication, document sharing and collaborative tools
CRM / Advanced
Project Management / Intermediate