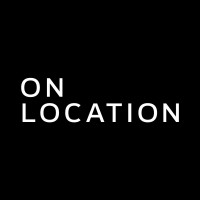 Contrôleur Financier, Olympiques & Paralympiques
Fédérations et événements Agences
New-York
,
Etats-Unis d'Amérique
Temps Plein
Concurrentiel
21 / 11
On Location est à la recherche d'un Contrôleur de Gestion pour rejoindre ses équipes à New-York.
Full description
Job Description
The Controller position is responsible for overseeing all aspects our accounting and financial reporting for the Olympics hospitality, travel and ticketing business of On Location Experiences. This position will be based in New York, require some international and domestic travel, and reports to the Chief Accounting Officer.

This position will be responsible for timely and accurate month-end close, compliance with SOX internal control procedures, event related reporting and various ad hoc projects.

The ideal candidate will have a strong attention to detail, familiarity with international accounting (French and Italian preferred), passion for accuracy, strong managerial skills, and an ability to communicate effectively.

This person must possess the ability to manage multiple tasks and projects in a fast-paced environment, adapt on the fly, and meet deadlines with minimal supervision.

Essential Duties and Primary Responsibilities:
Supervise the Olympics accounting teams
Liaison with operating/event management team to ensure event performance/deferred assets & liabilities are properly stated
Review partner settlements for event closeouts
Prepare of monthly/quarterly/annual financial reporting
Maintain the system of internal controls and ensure accounting transactions are in accordance with GAAP
Perform and/or review GL account reconciliations as necessary
Prepare, review and post journal entries
Assist with quarterly/year-end audit requests
Respond to various ad-hoc requests

Knowledge, Skills, and Abilities:
Minimum 3-5 years of progressive accounting experience, including supervisory experience
International accounting experience, French and/or Italian preferred
Experience in the field of sports or hospitality accounting preferred
Audit experience at a public accounting firm preferred
Accounting degree required, CPA or CPA candidate preferred
Solid foundation of U.S. Generally Accepted Accounting Principles (GAAP) and Sarbanes Oxley
Strong analytical and accounting skills, as well as excellent attention to detail
Strong verbal and written communication skills with the proven ability to communicate effectively with the Finance/Accounting department and cross-functionally
Advanced Microsoft Excel skills
Prior experience with accounting systems such as NetSuite is preferred
Ability to learn and digest new things quickly
Strong organizational skills with ability to multi-task

Reporting Relationships and Working Conditions (legal):
Reports to the Chief Accounting Officer for daily work and general office issues. Work will take place primarily from home in the short-term but will transition to our New York, NY office in the future. Typical 40 hour work week, with additional hours and weekends required during peak times. International and domestic travel will be required.