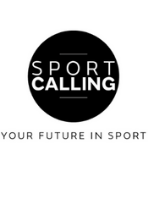 Break Into Sport
Are you passionate about sport and want to build a career in it? Break Into Sport is an online course that you will teach you each of the key disciplines
Full description
Few industries offer a more rewarding career than sport. With hard work, dedication plus a helping hand from our team of experts, the Sport Calling Break Into Sport online course can make your ambitions a reality. We can help you build the career you dream of. Learn how the sport industry works, study each discipline and identify the right role for you. Then create a killer application and discover how to shine in your interviews.
A team of course leaders from Sport Collective, the successful sports marketing agency, will teach you how the business of sport works and give an in-depth insight into the mechanics of each sport business discipline. This will help you find the area that best matches your talents and give you a comprehensive breakdown of this fascinating industry. We are not academics, we work in sport today and want to pass on real time knowledge and expertise to support your career ambitions.
Break Into Sport will give you first-hand knowledge to make you sound like a seasoned pro and key career advice that will give you the edge over your peers and help you to fulfil your potential.
When you've completed Break Into Sport you will...
Have a detailed understanding of the sport business industry – who's in it, how it operates and what each of the key disciplines are.
Be able to make an informed decision on your future in sport - knowing what discipline and roles are right for you.
Have identified how usable your current skill set is and know how to show it when communicating with employers.
Have formed your own opinions about future trends in the industry and know case studies of best practice you can discuss in interviews - you'll be an opinion-former, not an opinion-follower!
Have created a killer application - a brilliant CV and covering letter that are tailored to individual jobs
Break Into Sport will equip you with the tools to help you build a career in sport and feel confident in your knowledge and abilities when starting your first role or progressing to your second.
What does the course fee include?
10 course video modules plus some exercises and workbooks. The videos are viewable at any time and they can be paused, fast-forwarded and watched as many times as you like. In addition, students can e-mail questions to our tutors for direct feedback.