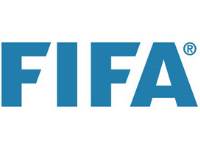 Brand Protection Manager
Fédérations et événements
Temps Plein
Concurrentiel
5 / 03
To support our Legal & Compliance Division, FIFA is looking to recruit an outgoing and proactive person as a Brand Protection Manager.
Full description
To support our Legal & Compliance Division, FIFA is looking to recruit an outgoing and proactive person as a Brand Protection Manager.
Your duties
Participating in the worldwide implementation and management of the FIFA Brand Protection Programme under the instruction and supervision of working group's Legal Counsel and FIFA's Head of Intellectual Property
Advising on and implementing anti-counterfeiting strategy, with focus on managing customs protection and seizures
Managing online enforcement strategy (anti-counterfeiting and other IP infringement in the online space, esp. marketplaces)
Handling online enforcement cases on a day to day basis and coordinating/managing relationship with online enforcement service provider
Handling IP infringement cases for specific regions from top to bottom as necessary, including receiving reports, investigating cases, drafting relevant correspondence, liaising with external local councils and maintaining a database of all handled cases
Participating in the preparation and project management of the onsite Brand Protection Programmes of FIFA World Cup events, incl. preparing documentation and presentations, handling logistics (travel/ accommodation, accreditation, volunteer coordination, office, equipment, etc.)
Preparing case reports and statistics
Taking care of Google AdWords and general administrative tasks (electronic filing, correspondence and maintaining IP Database)
Managing the general inbox of the Brand Protection workgroup

Our requirements
Background in Brand Protection/Intellectual Property Law and strong interest in IP enforcement work
Education level corresponds to 3 years of business school (KV) or equivalent (qualification as Paralegal of advantage)
Expertise of 3-5 years training and practice as gained "on the job" within an IP enforcement team, preferably within an in-house international brand environment, a brand protection service provider or within an IP Law Firm
Experience with customs seizure procedures
Good understanding of online Brand Protection and anti-counterfeiting issues and strategies
Experience with organization of major events - understanding of operational issues in relation to the implementation of rights protection programmes and sports sponsorship rights
Very good command of MS Office environment (especially PowerPoint, Teams, Excel)
Very good written and spoken English, a second language, preferably Chinese, German, French or Spanish, is a plus
Experience of using an IP database, previous use of DIAMS IQ is an advantage
Ability to take instructions and work independently, without constant supervision
Excellent organizational skills, ability to set priorities, awareness of and compliance with strict deadlines is crucial
Attention to detail and accuracy
Good briefing skills to distribute information to internal and external stakeholders
Ability to work under pressure
Confident "team player" essential
You can expect a highly motivated and helpful team working in a dynamic multicultural environment. If you have the necessary qualifications and are keen to work for an international organisation, please click "apply here" and submit your application in English (motivation letter, CV, diplomas and reference letters).