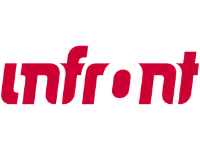 Africa Venue Manager Assistant
Fédérations et événements
Temps Plein
Concurrentiel
Jusqu'à 1 an
10 / 10

Building the big moments – we deliver unforgettable sporting events.
Infront is all about sports. Active in more than 25 sports, we cover all aspects of a successful sporting event from the distribution of media rights, sponsorship, media production, event operations through digital solutions. If you share our passion for sport, we may just be the right fit for you.
INFRONT FRANCE is looking for an Africa Venue Manager to ensure the successful operational delivery of its African events.
This role is a temporary contract running until end of June 2022 and will be based in Paris or one of the host cities of African competitions.
Full description

Responsibilities:
• Assist with overseeing the Marketing Operations / Rights Delivery for our assigned competitions
• Manage the Venue Team during the events
• Understand the Commercial Affiliate's objectives and strategy related to sponsorship
• Develop marketing (venue) manuals, presentations, guidelines and documents
• Act as the main Marketing point of contact for Member Associations on all marketing related matters
• Organize Marketing kick-off meetings
• Organize venue tours and marketing workshops for sponsors
• Implement all Marketing rights for assigned events
• Collaborate with Stadium Operators on the delivery of a successful matchday experience
• Partner with Safety, Security and Transport Specialists to ensure delivery of the required concepts
• Work closely with the TV Production, Media Rights, Logistics Operations and Marketing Activities teams
• Work alongside the International Venue Manager to ensure the best delivery of our international events
Education:
• Advanced education (University Degree in Business Administration or related field)

Preferred Requirements:
• At least 1 year of strategic and managerial experience, ideally in the area of administration, business management, planning and operations in a large international and/or corporate organization
• Fluent in French and English both written and spoken; any other languages are nice to have
• Proficient computer skills, including Microsoft Office (Word, PowerPoint, Outlook and Excel)
• Team player, capable of adapting to different environments, flexible, patient and resilient
• Strong sense of accountability, responsibility and integrity with a high level of proactiveness
• Strong organizational skills
• Ability to work under pressure and manage tight deadlines
If you have the necessary qualifications and are keen to work for a top international sporting organization, submit your application in French or English (Motivation Letter, CV, diplomas and Reference letters)
Only direct applications who meet all the required criteria will receive consideration.