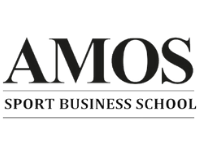 Administrator and Pedagogical Officer
Education & Charité
Temps Plein
25,000 - 34,999
14 / 07
You wish to work in an environment where collective intelligence, collaboration, and experimentation
are valued; where the work culture is characterised by respect, benevolence, the right to make mistakes and the freedom to think…
Are you authentic, autonomous, optimistic?
Do you believe in the power of lifelong learning?
If you think this role is for you, come and join us!
Full description
Amos Sport Business School
Amos is the first French Business School specialised in Sport Business; from an Undergraduate Bachelor to a Postgraduate Master of Business in Sport. AMOS has campuses in France and one international campus in London with strong university partnerships worldwide. AMOS trains managers, sales agents, and highly skilled entrepreneurs in all the areas of Sport Business. AMOS aims at being the reference and the interlocutor of the sporting movement and the sport industry.
DESCRIPTION
Within the campus of AMOS LONDON, your missions as Administrator and Pedagogical are:
Regarding students and school life
Monitoring of students during their education programme in London: attendance, validation of their course, editing of transcripts
Mailings and summons to disciplinary hearings
Managing of the student databases
Publishing of timetables and of information in relation to their course.
Managing internship contracts and all type of administrative tasks linked to the integration of students within a company during professional experience periods (company and charity evaluation forms, follow-ups sheets, acceptance forms, etc.)
Regarding lecturers, classes, and programmes
Validation, entry, and control of the speakers' lecture dates
Identification, managing date changes, registers, and replacements
Regular follow-up of the speakers and collection of the class contents
Administration and control of the lecturers' attendance and absences
Reprographics and materiel preparation for the lecturers
Entry and registering of courses on the school databases
Entry and control of the balance and rules applied to the construction of timetables
Control of student registration on the different courses:
Managing exams: reception and edition of exams, preparation of the tests (logistics organisation), occasional supervision, breakdown, and delivery of exam papers to lecturers,
participation in the organisation of student exam juries (dissertations)
Entering student grades and establishing transcripts
The other administrative tasks linked the structure
Creation of tools and administrative procedures
Creation and follow-up of databases (companies, lecturers, students…)
Managing and administrative follow-up regarding lecturers (contracts, invoicing, salaries…)
Managing invoices and quotes
Filing
Reception and Managing the school
Welcome, inform, guide visitors, students, and speakers
Manage et re-direct calls, handle messages
Open and close the school
Establish stock situation, office supplies and needs, manage orders
Regular check-up of the functioning of the classrooms
Participation in the events of the school.
Managing incoming and outgoing mail
THE CANDIDATE
Soft Skills / Personality
Autonomous
Proactive approach
Collaborative
Profile, Skills and Experience
Bachelor's degree in administration
3 years' experience in a similar role
Expert in Pack office
Bilingual French and English